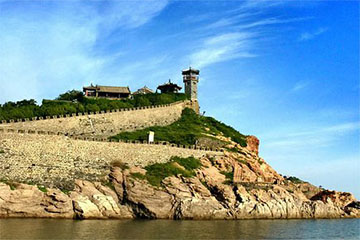 Yantai Daoqin Wear Resistant Materials Co., Ltd. is located in Penglai City, Shandong Province, which is known as Fairyland on the earth. It is a new type of company which is engaged in processing and operating cast basalt, alumina ceramic and other wear resistant materials products.
Our main products are cast basalt tile, cast basalt pipe, cast basalt lined steel pipe, clamp cast basalt pipe, cast basalt powder, alumina ceramic tile, alumina ceramic pipe, alumina ceramic lined steel pipe, alumina ceramic ball, calendaring microcrystalline plate, easy-fitting and flexible pipe joints, wear-resistant expansion pipe, wear-resistant valves, and a variety of wear-resistant corrosion-resistant clay. Cast basalt and alumina ceramics have a very high wear resistance and corrosion resistance, which is other common metals and non-metallic materials can not match. It is widely used in industrial sectors which have serious wear and corrosion of parts and equipments, such as electric power, mining, metallurgy, coal, chemicals, construction and so on. It can extend the service life of components or equipment for other materials ten times or even several times.
Our company is located in 206 State Road side, Penglai Changsheng Trade Plaza, Yantai City. From the DeLongYan Railway Penglai station is 1 km; In the east, it's 30 km from Yantai Airport; it's 200 km from Qingdao Airport and Qingdao Port on the west. The company geographical position is superior, and the traffic is very convenient, thus forming a modern logistics network traffic.
"Integrity-Based, Quality First, Mutually Beneficial Cooperation, Innovation and Development " is the company's operating philosophy, our company will provide the satisfied service to the customers with warm attitude and high-quality products. We are willing to work with the old and new customers and friends from all walks of life common progress, seek common development and create brilliance.